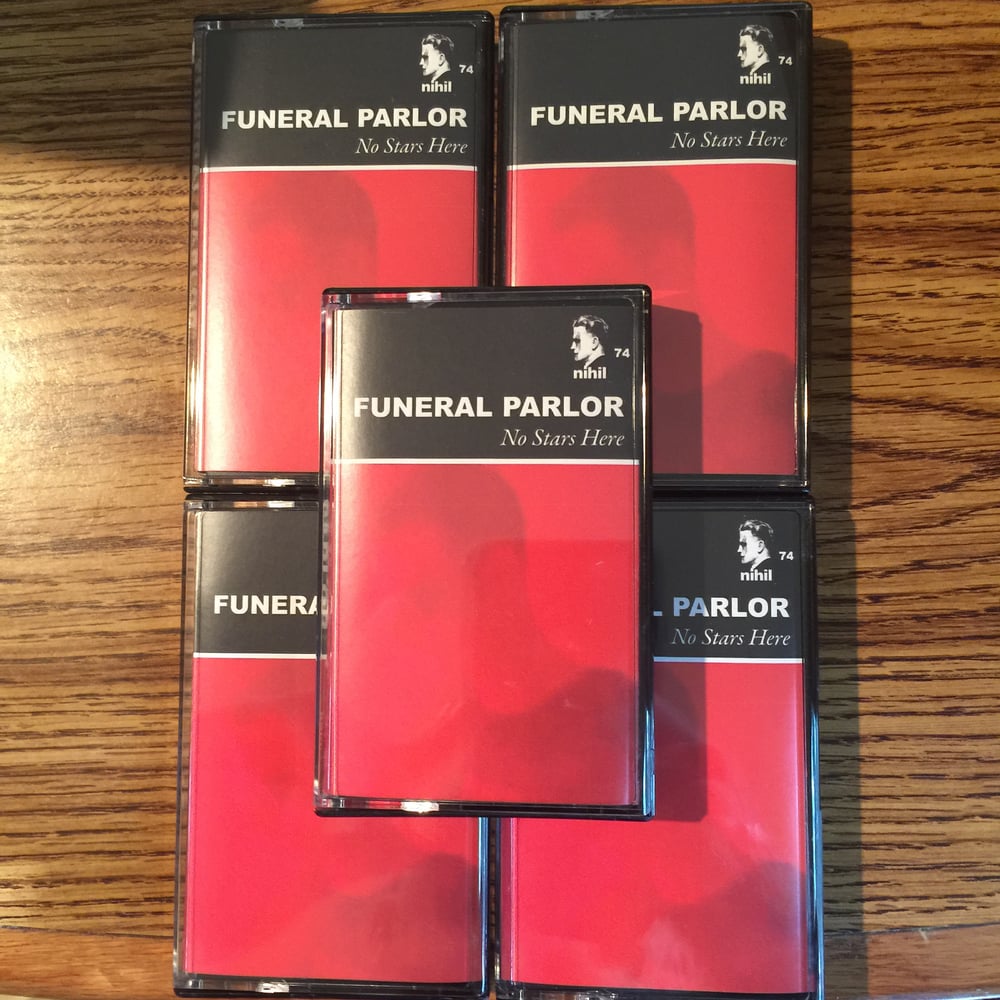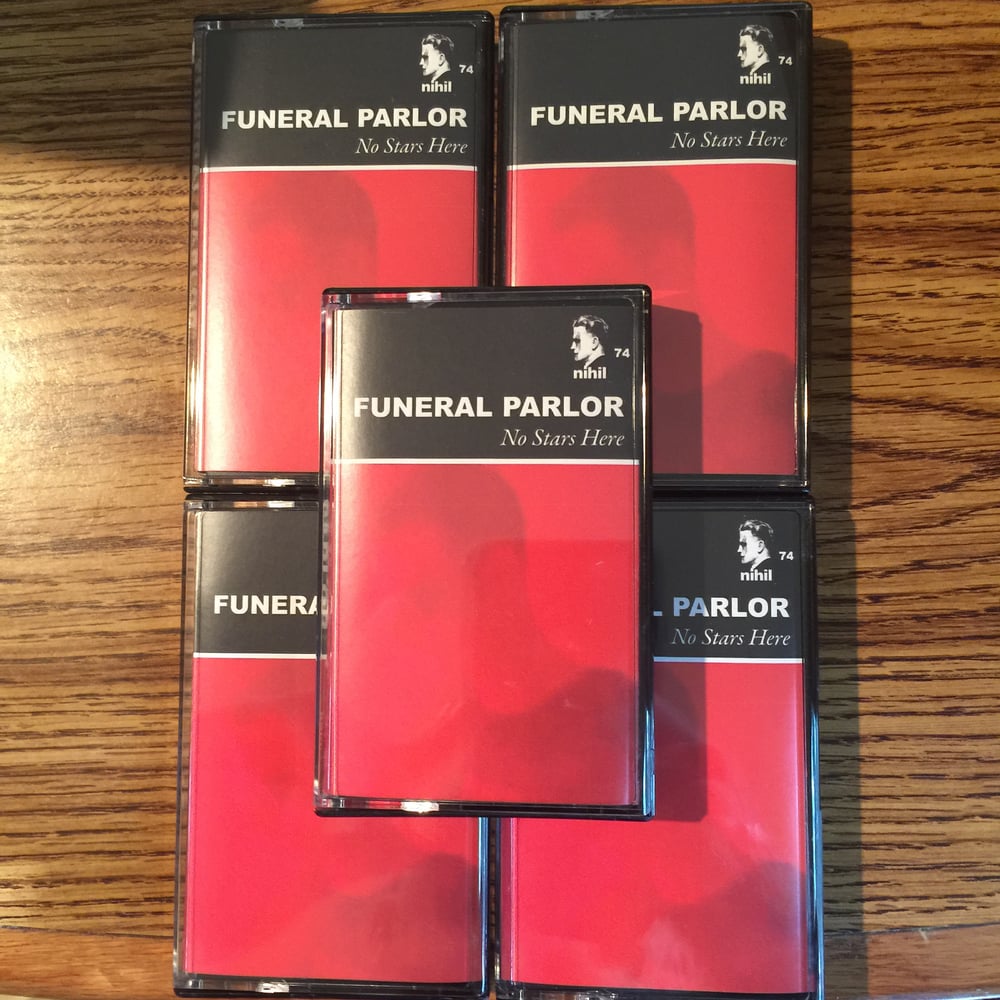 Funeral Parlor "No Stars Here" tape
$6.00
Recorded in 2014, "No Stars Here" is a direct manifestation of being uncomfortable in a new environment.
Tracks "Inspire" and "Expire" were originally one track.
"First Frost" was recorded during the first cold day in Houston since moving.
The title track was inspired due to not being able to seeing stars in metropolitan areas.
Neofolk singer Erin Powell (Awen // The Muskets) tells a true story in the track "Piney Woods" which is also where my area of Texas was called due to the lush green areas.
"Aftermath" tells a childhood story remembering the first profound realization of finality. The vocals are also played backwards in the track "Piney Woods".
"Natural Gleam" was originally not on this album. However, the track is reminiscent of sunshine on a cool day.
"Chapped Lips" was one of the two tracks directly inspired through film. The samples are from a film called "The Piano Teacher".
"Deep" and "Sigh" were originally one song.
"Sunset" is another movie-inspired track with sampling from the movie "Nymphomaniac". Perfect to listen to on a long drive home.
All music was recorded with a microkorg.